Port Authority Embroidered Men's Fleece Lined 3 Season Zip Jacket
Port Authority Embroidered Men's Fleece Lined 3 Season Zip Jacket
Style #6109
From its fleece lined convertible collar to its ribbed knit waistband and matching cuffs, this Port Authority jacket is designed for comfortable warmth when the elements get nasty. The Teklon nylon shell combines poly-filled sleeves and heavyweight fleece body lining to create a comfy, water-repellent jacket, and the nylon lining in the sleeves makes it easy to put on and take off.

This 3 Season Zip features heavy-duty zippers. The sturdy, full zipper closes the convertible collar against the cold and damp, and lower slash, fleece-lined pockets zip up to keep your items secure when you're negotiating slippery sidewalks and snowbanks. This sweet jacket even has a zippered inner pocket.

Features Include:
-Teklon nylon outer shell
-Poly-filled body with heavyweight fleece lining for extra warmth
-Poly-filled sleeves with polyester lining
-Rib knit cuffs and waistband
-Water Resistant
-Wind Resistant
-Slash zippered pockets, interior zippered pocket
-Port Pockets for easy embroidery access

Show More
How To Measure
S
M
L
XL
chest
35-37
38-40
41-43
44-46
sleeve
32
34
35
36 1/2
neck
15-15 1/2
15 1/2-16
16-16 1/2
16 1/2-17

2XL

3XL

4XL
chest
47-49
50-53
54-57
sleeve
37 1/2
38 1/2
39 1/2
neck
17-17 1/2
17 1/2-18
18-18 1/2
Customer Reviews
21 Reviews
19 reviews by
Trustpilot
2 by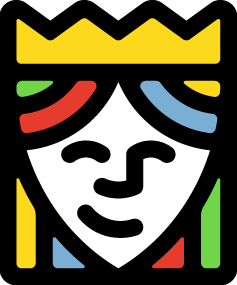 Queensboro
"The result was more than I expected. Awesome job."
by Mohammed Qureshi


12 months ago
"very happy with these coats. Have been ordering from Qieensboro for at least 15 years and never a disappointment. Always impressed with the quality and personalization. "
by Business Director, CAPE MAY CITY SCHOOL DISTRICT


1 year ago
"Fast shipping jacket look perfect. My previous jacket lasted over 10 years. Just the zipper broke therefore order the new one. Thanks"
by Jose Alvarez


1 year ago
"The coats came out so nice! They are professional looking and fit very well. All of our employees love their coats. Highly recommend."
by QUIET CORNER TRANSPORT LLC


2 years ago
"Very comfortable and high-quality. "
by Eagle Eye Home Inspections Inc


2 years ago
"Excellent company to deal with."
by tedcohen


2 years ago
"Picture looks better than product but the jacket is nice just not what I thought I was buying"
by Ambition Que


2 years ago
"Nice jacket, perfect embroidery work. I would recommend this item."
by thomas sullivan


2 years ago
"Nice material, my logo looks very professional, I love it"
by SERIOUS BUSINESS EXECUTIVE SEC


2 years ago
"Awesome jacket now with my logo"
by Eric Grandon


3 years ago
"This is a great lightweight jacket that keeps you warm in the late fall and early spring season. It has held up very well too. A very good value. "
by Kevin Nash


3 years ago
"Very good...shipping should be free over certain amount more orders would come"
by 1986


3 years ago
"great 3-4 season coat"
by Ocean Breeze Home Improvements


3 years ago
"Nice jacket, really like the fleece lining!"
by Smith Mountain Marine Service


4 years ago
"Nice jackets"
by Jose Luis Ochoa


4 years ago
"I am huge fan of Queensboro polo and shirts, but I have never tried their jackets. I must say that my first purchase was a hit. This jacket is durable and warm and I highly recommend this jacket for the winter; especially for my field technicians because of the flexibility. "
by SASGuard Computing, LLC


4 years ago
"An international organization I belong to recently sent me one of these jackets, which they had personalized with my name and the organization logo. The jacket fits well. And it is perfect for the cooler months in Central Florida. The zippered pocket on the inside of the jacket works well for storing documents/items you need for the occasion. Alan Hoffberg Longwood, Florida"
by customer


5 years ago
"Living in Wisconsin, I was asked by my fellow employees about the 3-season jackets I was ordering. I jokingly replied that it was Spring/Summer/Fall because winters in Wisconsin are harsh. These jackets are warm although not outdoor-temperatures-in-the-teens-warm. Fine if you are walking thru the snow from your vehicle into a store but not for going for a walk in sub-sub-freezing temperatures. It is a 3-season jacket, not a winter coat. The jacket is very stylish and our logo just POPS off of the chest. Another nice feature is that this jacket comes in 3XL. Not all apparel styles that I have ordered over the years have been available in the 3XL size. It is a great item and reasonably priced."
by Dan in Wisconsin


5 years ago
"Very nice quality and the embroidery is perfect"
by All About Appliance Repair


6 years ago
"This is a non-profit organization that help our veterans coming home and also we use this for our veterans that have passed. This coat is of good quality and fit like a charm for a 6' 4' man. Thanks now he can stay warm."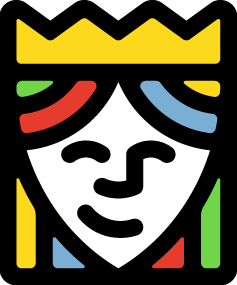 by VFW District 7 Commander


6 years ago