Port Authority Embroidered Lunch Cooler Messenger
Port Authority Embroidered Lunch Cooler Messenger
Style #4690
A commuter's must-have, this versatile cooler can hold lunch, work essentials, a tablet or books. It can be worn over the shoulder or across the body.

Features include:
-600 denier polyester canvas
-Adjustable webbing shoulder strap
-Padded, insulated interior compartment
-Secure front flap with hook and loop closure
-Main compartment drawstring closure
-Interior elastic beverage holder
-Under flap and rear slip pockets
-Dimensions: 8 3/4"h x 9 1/2"w x 5"d; Approx. 415 cubic inches

Show More
Customer Reviews
18 Reviews
18 reviews by
Trustpilot
0 by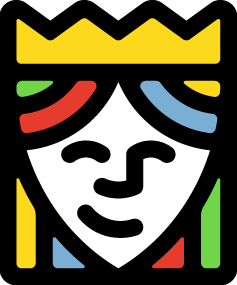 Queensboro
"DJs! This is your go to bag for your headphones and other accessories!"
by MRodgers


1 year ago
"The product is great! FIRST CLASS QUALITY! My team loves these as productivity giveaways and gifts! Great investment!"
by Shaine


1 year ago
"This bag is PERFECT for your team giveaways! Great quality and good sized for your meal. It has a great strap to hold a bottle or can of your favorite beverage. "
by Shaine


1 year ago
"This is a GREAT item! I use it for my team incentives and they love it. It is insulated, allows for a bottle (secure strap) and easy to use. I've ordered many more!"
by Shaine


1 year ago
"It's ok not big enough "
by Genie Carpet Upholstery


2 years ago
"Perfect, as usual."
by Robert A.


2 years ago
"These will be perfect gifts for our board. I know we will be able to sell them for our members in the future. Thanks for the excellent work you do at Queensboro and the wonderful customer service!"
by Kristi Nichols


3 years ago
"Looks professional on the outside, roomy on the inside. Favorite part was the inside elastic band to secure a bottle or drink. Now I don't have to worry as much about my smoothie tipping over."
by G. Section, Inc.


3 years ago
"I love the fact that this can come across my body like a satchel. That is very convenient, and the design is perfect to be able to carry my lunch without it being too bulky or inconveniently just sit on one shoulder. The inner bag allows for your items to be secured and even if they are a little taller than the bag they are still able to be maintained efficiently."
by Arvian Duval


3 years ago
"This is a great lunch bag, bigger than the "average in stores" and a super good value with logo! I got these for our volunteer crew when we go to events and everyone is thrilled with them! The quality, color, durability are all terrific!"
by Launching Point


3 years ago
"Very nice - good quality "
by BRIAN


3 years ago
"These are really nice little bags for the price. I have a limo company and use them for storing the cold water bottles until right before the passengers get in the vehicle. The insulation isn't Nasa grade, for sure, but it helps. I like the flexibility of the strap length, the outside pockets on each side and the elastic to hold a water bottle in place on the inside. The flap is held down with velcro. The size really is right on the money for me. I actually went searching at various stores for something similar/better and couldn't find anything as good...especially for the price. I use it as a purse when I'm working (we have more than 1 of these bags) since it holds plenty, sunglasses, wallet, etc and fits the bill when driving clients. Kinda like a mini briefcase, even though it won't hold letter size folders...more like an iPad or steno pad size stuff. I also store snacks in them for the hourly clients as it's the perfect size and container for that use and the insulation keeps the contents from getting fried in the Texas heat. Great little bags for multiple uses. I like it so much, I came back to order a couple dozen more...they'll be great give-aways for our good customers. The embroidery is on the flap, above the strip at the bottom of the flap. On the black gray one, it's on the black part. I just ordered the camo one for clients that go to Africa a lot, and if would have been better if the embroidery was on the solid color strip. Oh well. Still...such a useful bag. "
by Compass Limousine


4 years ago
"These are nice. big insulated compartment w/drawstring closure. Velcro flap, and a pocket in the back side. Very happy with this"
by Marvin


4 years ago
"Great quality! Strong and sturdy. Looks very professional."
by Designs by Ebony


5 years ago
"Absolutely outstandibg work and service! Will likely be expanding orders to a wider selection of items."
by Steven Foster


5 years ago
"We had to change bags due to a product change and was worried that the new product would not be as good. I am very happy, but not surprised, that this product is even better in several ways. The quality is very good and has nice features and great options for colors that the previous product did not. We will be very proud to have our company name and logo on them!"
by Gwen Campbell


5 years ago
"Ok- needs better insulation"
by Michelle Paulsen


5 years ago
"Our customers love these coolers. I have ordered at least 50 of them over time and the quality is great."
by Cape Fear Consignments


6 years ago