Queensboro Embroidered Women's AP3 All-Purpose Performance Polo
Queensboro Embroidered Women's AP3 All-Purpose Performance Polo
Style #1425 View Men's Style
Please note: this item has been discontinued and will no longer be restocked. We have recently launched the Queensboro AP3 2.0 All Purpose Polo to continue delivering the best quality, versatility and value you have come to expect from Queensboro.
For quality, versatility and value the Queensboro All-Purpose Performance Polo is in a class of its own. That is why it is our best-selling polo! Why do we call this shirt the All-Purpose Polo? It is 100% wrinkle-resistant and never needs ironing, so it is great for travelling. It is also 100% moisture-wicking and barely even needs to go in the dryer. The All-Purpose Polo is medium weight, so it feels fantastic while staying put or on the go. Finally, the fabric is slightly textured, so it wears and looks just right for professional, athletic or casual wear. This shirt is perfect for working indoors or out in the heat. An innovative fabric-dying process uses about 10% of the water normally required to produce garments, which is terrific for the environment, while at the same time creating 100% color fastness. The color of this shirt will not fade even after 1,000 washes! Our All-Purpose Polo is made in Ghana in an ultra-modern factory bringing much needed jobs to one of the most impoverished areas in the world. There are a lot of reasons other than its superior quality, versatility and value that can make you feel good about buying this great shirt.
Features include:
-100% polyester performance fabric
-Tag-free Queensboro label
-Moisture-wicking
-Wrinkle resistant
-Stain resistant
-100% color fast
-Knit collar
-V-neck with self-fabric collar
-Moderate length hemmed sleeve
Show More
Customer Reviews
295 Reviews
295 reviews by
Trustpilot
0 by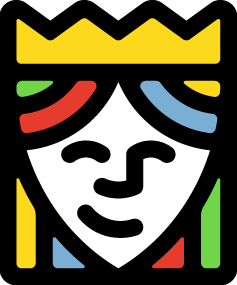 Queensboro
"Great quality and at a great price. Love this shirt."
by Rachel Ray


6 months ago
"Love the feel and fit of these polos"
by AVERIA LILLEY


6 months ago
"Happy with this product"
by Nick Gulli


7 months ago
"Nice shirts amazing job. Embroidery looks amazing professional quality."
by Cranes Laser Designs


10 months ago
"As ordered"
by Smoke-n-Tails


1 year ago
"Very nice shirt. Fits great!"
by Oak k farm


1 year ago
"Quality item and great embroidery "
by Robert Rost


1 year ago
"Good value for the money."
by Walt's Auto Service


1 year ago
"Love them for our golf League!!"
by Darlene Liberty


1 year ago
"Logo came out great. The first few times the letters were a bit wobbly but they were able to fix it and adjust to my needs. I am satisfied. Love them and they feel great. "
by Art's Underwater Reef


1 year ago
"They look and feel nice, great value for quality of shirts."
by ritchie


1 year ago
"I have been wearing these shirts for years! Very light weight and cool in the summer heat"
by Mary


1 year ago
"Item received as described. Quality embroidery and fits true to size. Great value!"
by Village Counseling and Consult


1 year ago
"Our staff really like the fit and feel of the shirt."
by Robert Carson


1 year ago
"If put a bigger logo in the back side is great"
by Walmart DC


1 year ago
"Great shirts, love that's the material doesn't really wrinkle at all "
by Old Post Tavern


1 year ago
"Women's fit was awesome."
by Loud&Clear


1 year ago
"Love the color, very comfortable "
by HENRY SEARS


1 year ago
"overall great product thanks"
by David Caicedo


1 year ago
"I love them 😍 "
by Emisa


1 year ago